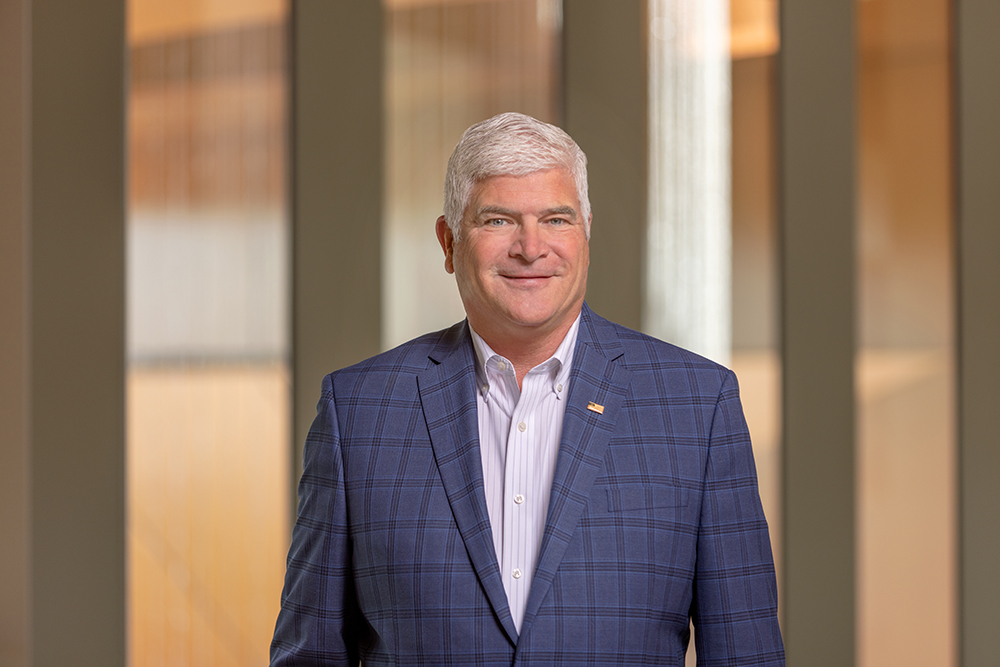 Jim Swanson
Director
Jim Swanson is Chief Executive Officer of Kitchell, based in Phoenix, Arizona, where he oversees all company operations, including Kitchell Contractors, Inc., Kitchell Capital Expenditure Managers, Inc., Kitchell Development Company, American Refrigeration Supplies, and hardison/downey, inc. 
Before leading Kitchell, Mr. Swanson was Senior Vice President at Affiliated Computers Services (ACS), where he directed operations and service delivery for ACS's education-sector clients. He also led the development of ACS's management teams and oversaw all aspects of client relationships and contract management.
Under Mr. Swanson's leadership, in 2020, Kitchell received the Phoenix Chamber of Commerce Impact Award, Arizona Advocate, and in 2017, Kitchell was recognized with an Arizona Corporate Excellence "Community Impact" spotlight award. In 2014, Kitchell received two awards from Arizona Business Magazine: the ASU Spirit of Enterprise Award for Entrepreneurship and the Most Admired Company Award for Executive Leadership. In 2016, Mr. Swanson was named Most Admired Leader by the Phoenix Business Journal and One to Watch by the Arizona Republic.
Mr. Swanson actively gives back to the community. He was co-chair of the Classrooms First Initiative Coalition; board member and former board chairman of Teach for America, Phoenix chapter; co-chair, Greater Phoenix Leadership Education Committee; executive committee member, American Contractors Insurance Group, and board member at-large of the Greater Phoenix Economic Council, Arizona State Board for Charter Schools, Rodel Foundation, and Young Presidents Organization. Additionally, Mr. Swanson is a trustee of the Barrow Neurological Foundation and a member of the Valley of the Sun United Way Tocqueville Society.  
Mr. Swanson holds a bachelor's of business administration degree in finance from the University of Michigan.