Creating opportunities for individuals in Arizona and Florida to succeed in postsecondary education
Increasing college enrollment and completion in Arizona can lead to billions in economic gains.
Lead With Data
Research to drive strategy and inform decision-making
Champion Equity
Build on public commitments to leverage momentum for change
About Helios Education Foundation
Prioritize community, equity, investment, and partnership
Helios Spotlight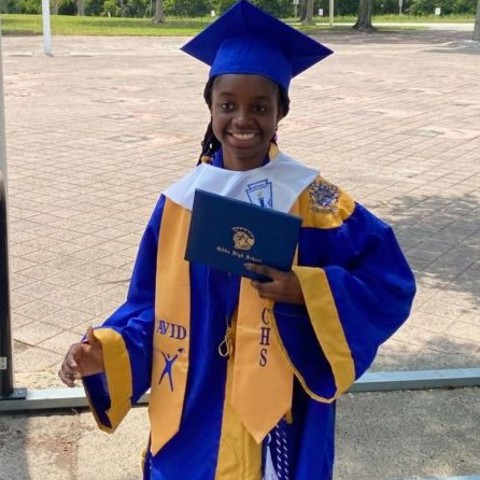 Elevating Excellence Uplifts Student Ambition
Ja'tanaisha Thompson
Gibbs High School graduate
Elevating Excellence, a comprehensive college preparatory initiative of Pinellas County Schools, in partnership with the Pinellas Education Foundation is focused on assisting high-achieving, low-income, underserved students to access postsecondary education. 
Support services offered at the Gibbs High School College and Career Center helped one student graduate early and gain admission to the University of Florida.