Overview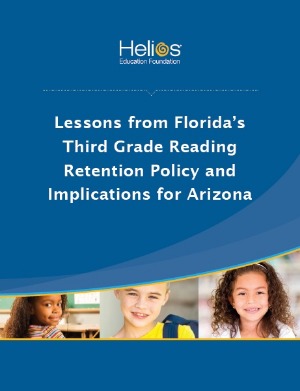 This policy brief looks at the role of early childhood assessments as part of states' broader efforts to ensure that young children are arriving at school ready for success and proficient in reading by the end of 3rd grade. Based on two convenings on building assessment systems for early learners, this brief is designed to cover the key decision points educators and state officials make when developing a comprehensive early childhood accountability system. 
Policymakers and those who influence education policy have several issues to consider regarding early childhood assessment. Not only should assessment instruments provide useful information on what children know and can do, but they should also inform teacher practice and professional development, and be relevant to the work teachers do in the classroom every day. 
When the measures used to assess young children's learning and development are disconnected from assessments used in K-3, teachers in early childhood programs and elementary grades are less likely to have a common language with which to communicate about children's growth and development. Aligning birth-5 and K-12 assessment systems, however, provides education leaders and policymakers with a greater understanding of which strategies and teaching methods are better preparing children for the early grades and setting them on a path toward success throughout their entire K-12 journey.
Assessment tools should be valid, reliable and developmentally appropriate. That means that they recognize that not all children acquire skills on the same timeline. Baseline and follow-up assessments can help teachers target children's individual learning needs and see whether they overall are making progress toward standards and benchmarks. With our focus at Helios on improving education outcomes of first-generation, minority and under-represented students, we also believe that assessment instruments should be available in multiple languages, should accommodate dual-language learners and should be culturally sensitive. 
Ultimately, the goal of an early childhood accountability system should be to choose assessments that can be used across different early-childhood education programs, to help teachers improve instruction and to provide policymakers with information on whether their investments in early learning are effective. 
We hope this brief is a valuable contribution to your state's efforts to develop an assessment and accountability system that guides teachers' work with young children and forges stronger connections between the many settings in which young children learn and the K-12 schools that they will attend.
Article PDF