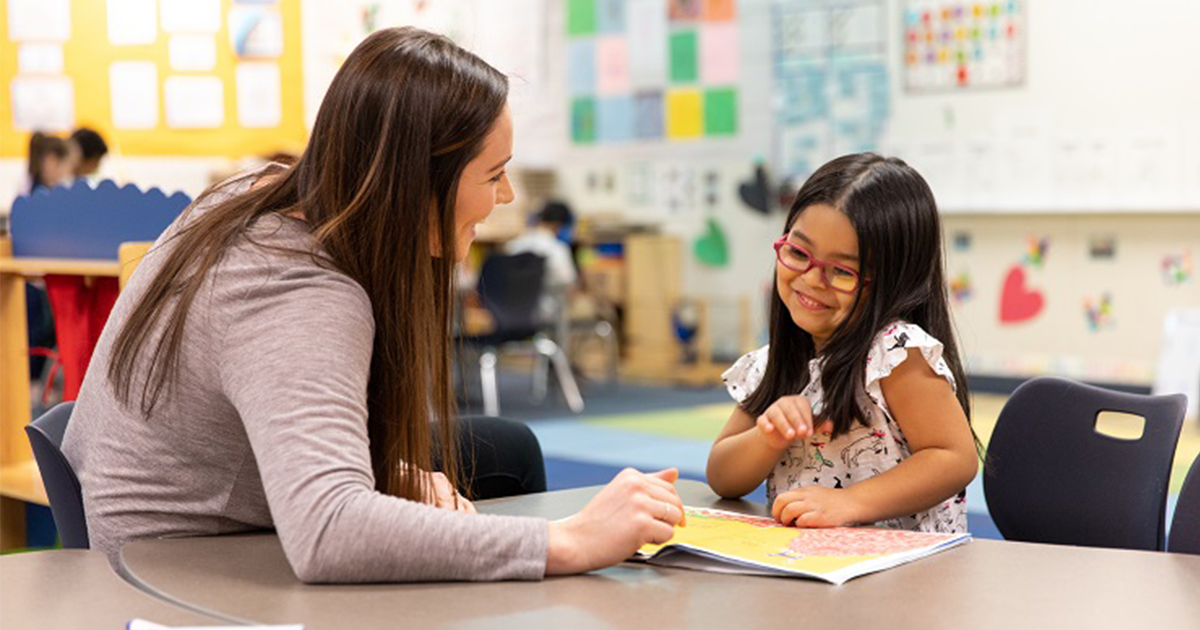 A Helios-funded study is evaluating whether Tempe PRE improves kindergarten readiness for low-income children
Tempe PRE is a program created in 2017 by the City of Tempe to provide access to high-quality preschool for children from low-income backgrounds. One of the goals is to improve child development learning so children are ready for kindergarten and beyond. The Tempe City Council recently approved a $1.5 million in permanent funding.
In 2018, Helios Education Foundation awarded a $1.3 million grant to NORC at the University of Chicago, a nonpartisan research firm, to conduct a longitudinal study of Tempe PRE. The study seeks to evaluate whether Tempe PRE improves low-income three- to five-year-old children's kindergarten readiness and their future third-grade academic outcomes.
Early findings released in 2021 showed Tempe PRE is helping improve learning outcomes for children who participate. Recommendations were also made to improve the program. The full study measuring student outcomes and experiences as they progress into kindergarten is underway and is projected to be completed Spring 2024.
Below is a Q&A with Marie Raymond, manager of the City of Tempe's Office of Education, Career & Family Services, who shares more about the impact Tempe PRE has had on children and their families.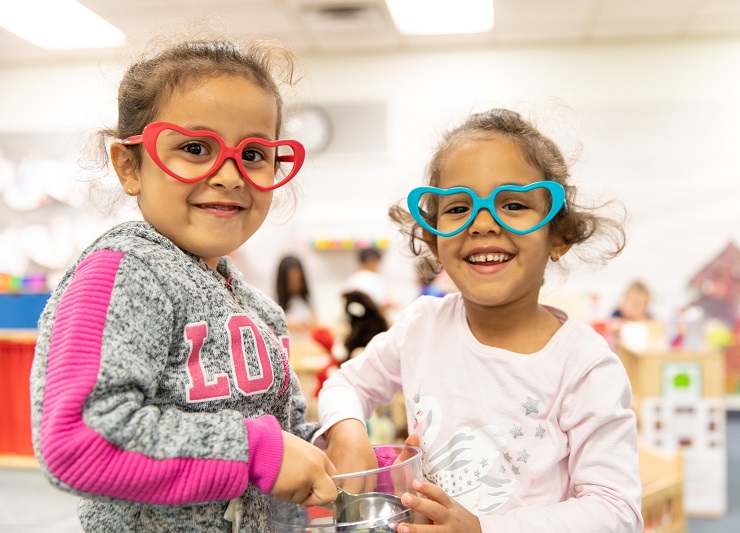 What is Tempe PRE and who benefits?
Tempe PRE is the City of Tempe's preschool program that supports families by providing 3- and 4-year old's access to affordable, quality preschool learning environments within the Tempe Elementary School District setting. Our year-round programs offer full-day classes with extended hours at most sites to support working families.
Tempe PRE is designed to improve kindergarten readiness and long-term school success, while also supporting families as they increase work hours, return to the job market, and pursue education opportunities. With access to high-quality preschool, families not only prepare their children for future success but dramatically improve their quality of life. Importantly, the overall Tempe community benefits when our children and families thrive. 
Currently, how many schools offer it and how many students does it serve?
Tempe PRE is in eight Tempe Elementary School District locations (Aguilar, Arredondo, Carminati, Thew, Wood, Getz, Shamley, and Holdeman) with 11 classrooms, serving approximately 200 students.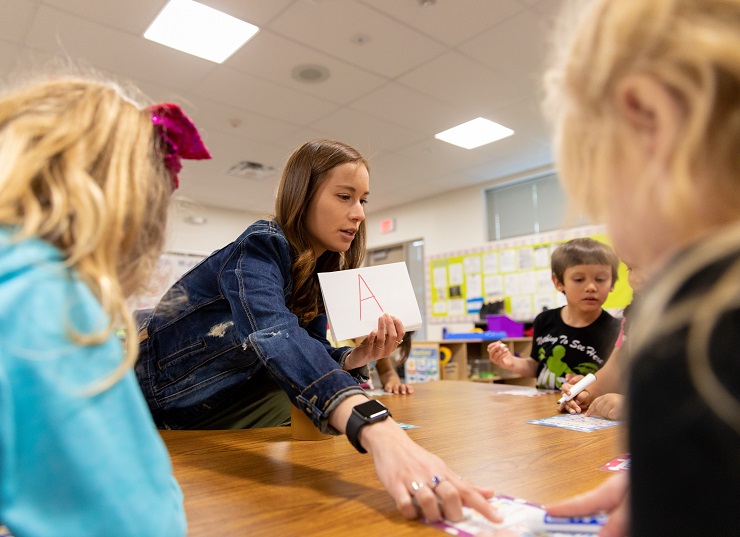 Where did the idea for Tempe PRE come from?
Tempe City Councilmembers heard from school district leaders that too few children were entering Kindergarten prepared to be successful. Armed with this information, city leaders embarked on a nine-month feasibility study to assess the need for high-quality preschool in Tempe. The results of that feasibility study led the Tempe City Council to launch Tempe PRE as a two-year pilot in August 2017, offering free preschool for income-qualifying families to improve kindergarten readiness. Councilmembers later extended the program and introduced a sliding-scale tuition plan to widen availability to families and ensure the program's financial sustainability.
How has Tempe PRE evolved since its inception in 2017?
Tempe PRE began as a two-year pilot program. Tempe families with incomes at or below 200% of the federal poverty level were able to access the program at no cost. After the initial two-year pilot, the City Council agreed to continue the program and expand access to more families by including tuition-based options through a sliding fee scale. Tremendous learning has happened over the last seven years, particularly in regard to integrating preschools onto elementary campuses and working with school administrators to understand developmentally appropriate practice and the importance of play-based learning environments.
The Helios Education Foundation's initial evaluation findings of Tempe PRE in 2021 brought to light the challenges and opportunities for growth within the program. Assessing teachers' understanding and implementation of the HighScope curriculum and learning about the confusion regarding district and city support has led to positive improvements in the design of professional development and peer sharing opportunities. Student achievement data and Kindergarten Readiness assessments further support the program's educational impact.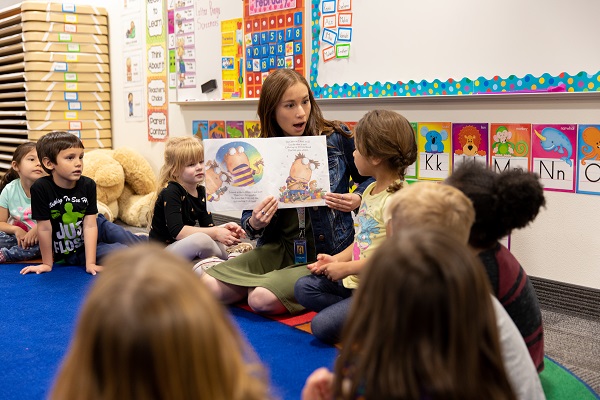 What impact has it had on families and their ability to access quality early childhood education for their children?
Tempe PRE seeks to help families improve their quality of life. With access to high-quality preschool, parents can increase employment and education opportunities. A Tempe PRE survey shows that 40 percent of families were able to increase their income by 28 percent as a direct result of accessing free or low-cost, full-day, year-round preschool. Parent Jessica Keene advanced her education and career, leading to a 44% increase in the family's gross annual income. "This life-altering increase would not have been possible without this program," she said.
How does the business community and workforce in Tempe also benefit from Tempe PRE?
The COVID-19 pandemic highlighted the need for safe, accessible childcare, and Tempe business leaders continue to recognize its importance.  Employers often cite breakdowns in childcare as a leading cause of staff callouts, with impacts being felt across all levels of the workforce. As Tempe brings in new business, having a strong plan for addressing gaps in the care economy is essential in supporting the workforce needed to fill these new jobs. Tempe city leaders acknowledge that these systems, when working together, build a strong economy by supporting families.
All photos courtesy of Tempe PRE