Overview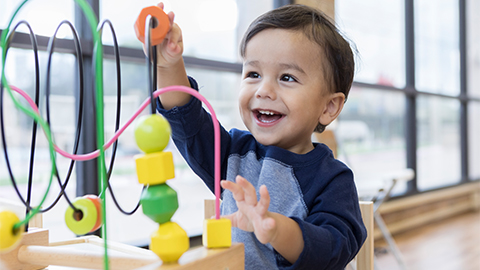 Success in postsecondary education starts with success in the learning years and Helios is committed to ensuring all students, regardless of background of background or zip code, have access to high quality learning to experiences.  As we develop strategies to expand to access to early learning, we are also committed to collaboration and partnership in support of young children. 
Children who attend high-quality preschool programs reap benefits that can last throughout school and their lives. Research shows that investments in quality preschool programs bolster student success, including clear positive effects on children's early literacy and mathematics skills. Compared to children who did not attend preschool, those who do attend preschool programs are more prepared for school and less likely to be identified as having special needs or be held back in elementary school.
However, access to preschool is often determined by a family's ability to pay for it, or whether they reside in one of the handful of cities and states that offers widely available public preschool programs. This leads to the question, if Arizonans fully understood the educational benefits of preschool, would they demand greater investment of state and local financial resources for high-quality preschool programs?
Recently, a community partnership between the City of Tempe and the Virginia G. Piper Charitable Trust funded a program called Tempe PRE (Preschool Resource Expansion) to provide high quality preschool experiences to children in the City of Tempe. Helios Education Foundation provided research and evaluation of the program to help identify the overall impact and the aspects of the program that can be replicated to other programs across Arizona and Florida.
Click here to learn more about Tempe PRE and how one community in Arizona is working to expand access so more young children are prepared for success in kindergarten. 
Article PDF