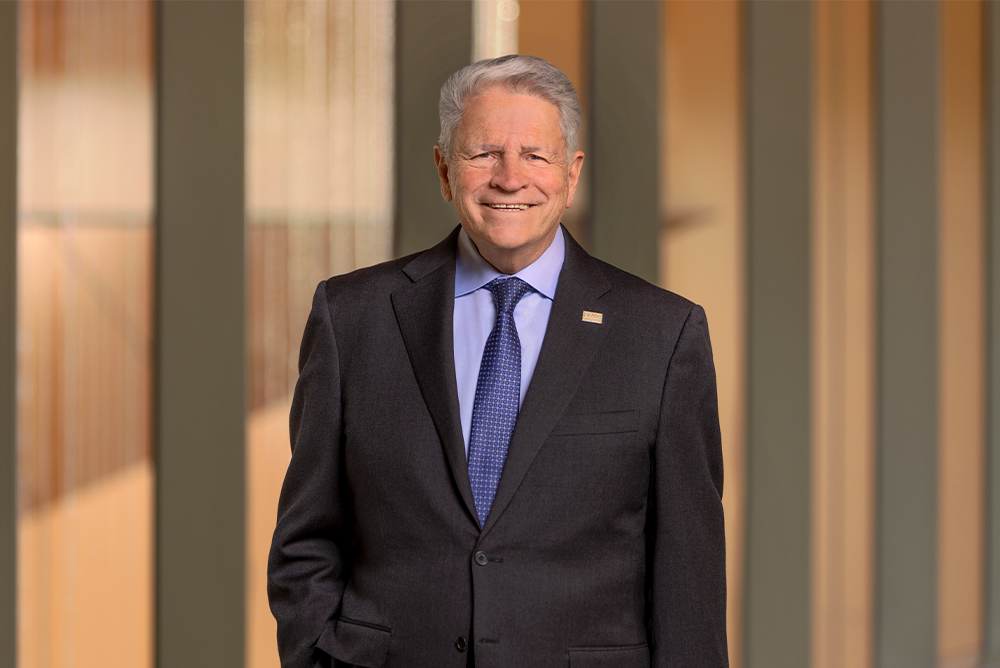 Vince Roig
Founding Chairman
Vince Roig has been a champion of education for nearly 50 years. As Founding Chairman of the Board of Helios Education Foundation, Mr. Roig sets the organizational tone and oversees governance, management, and related activities with a focus on mission, direction, and priorities. In addition to serving as the Founding Chairman, Mr. Roig is chair of the Foundation's Executive and Nominating committees.
His leadership and lifelong commitment to education has helped Helios emerge as one of the largest foundations focused solely on education in both Arizona and Florida. In 2004 he led the corporate conversion of Southwest Student Services Corporation which became Helios with an endowment in excess of $500 million dollars.
Prior to founding Helios, Mr. Roig was the Chairman of the Board, President and Chief Executive Officer of Southwest Student Services and its affiliates for more than 20 years. From 1983 to 2004, he guided the issuance of more than 10 billion dollars in private activity bonds to fund student loans. Southwest was a full-service provider of student loan products and services to students, families, and schools, with a primary focus in Arizona and Florida.
In 1981, Mr. Roig helped establish and administer the Arizona Educational Loan Program organized through United Student Aid Funds (USA Funds). Prior to joining USA Funds, he worked at Arizona State University, Office of Financial Aid from 1974 through 1981. He began his journey in education in 1972 as Assistant Professor for Higher Education Programs at Brooklyn College, City University of New York, working in the Financial Aid Office assisting students and parents with financing their education.
In addition to his leadership of Helios, Mr. Roig is currently Chairman of the Board of Education Forward Arizona. He is also a member of the Teach for America Phoenix Advisory Emeritus Board.
He has previously served on the boards of Valley of the Sun United Way, the Phoenix Aviation Advisory Board, the Phoenix Art Museum, Stand for Children National, Stand for Children Arizona Advisory Committee, Teach for America National, and Education Finance Council. He is also the past Chairman of the National Council of Higher Education Resources (formerly the National Council of Higher Education Loan Programs) and of Life Teen, International.
He has also been recognized by the Arizona Center for Afterschool Excellence, the Maricopa Community Colleges Foundation, College Success Arizona, National Council of Higher Education Resources, the Phoenix Business Journal, and Valle del Sol for his commitment to education and his work on behalf of students.
Mr. Roig holds a Bachelor of Science degree from Athens College, Athens, Alabama, and a Master of Science from Richmond College, City University of New York.