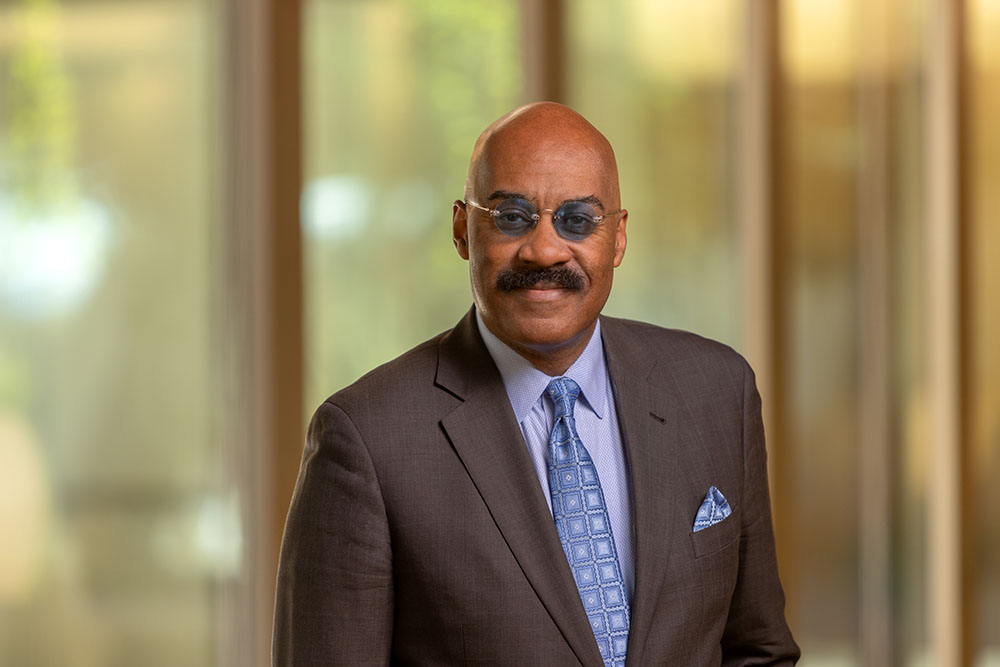 Vada O. Manager
Director
Vada O. Manager serves as Founding Chairman & CEO of Manager Global Holdings LLC (MGH) and as a Senior Counselor of Washington, D.C. based APCO Worldwide – both are business advisory firms. Mr. Manager has served on the Helios Education Foundation Board of Directors since 2015 and currently leads the Foundation's Finance Committee.
Prior to his current role, Mr. Manager served for twelve years as the Senior Director, Global Issues Management for Nike Inc., where he served in a variety of capacities within its highly valued Corporate Leadership Team of top international management. In addition, he has served on the executive staff for two Arizona governors and advisor to a Washington D.C. mayor. Mr. Manager was also invited to participate in the transition planning process for former President Nelson Mandela in South Africa following apartheid.
Mr. Manager is a member of the Arizona State University Board of Trustees and inducted in its Hall of Fame (College of Liberal Arts). He also serves on the board of the Arizona State University Center for the Study of Race and Democracy and is on the board of Genesis City, a non-profit youth serving organization in Phoenix. 
He has served as a corporate director (Chair, Governance & Nominating Committee) for Valvoline Inc. (NYSE-VVV) since its debut as a public company in 2016. Valvoline was a former commercial business division within parent company Ashland Inc. (NYSE-ASH) where Mr. Manager also served on the Ashland board for eight years, also serving as Chair, Governance & Nominating Committee. He is also Principal Strategist and Board member for the experiential marketing firm, Think TRUE. 
He previously served on the board of the Mannie Jackson Center for the Humanities.
Mr. Manager holds an undergraduate degree from Arizona State University and conducted graduate level (fee research) at the London School of Economics.