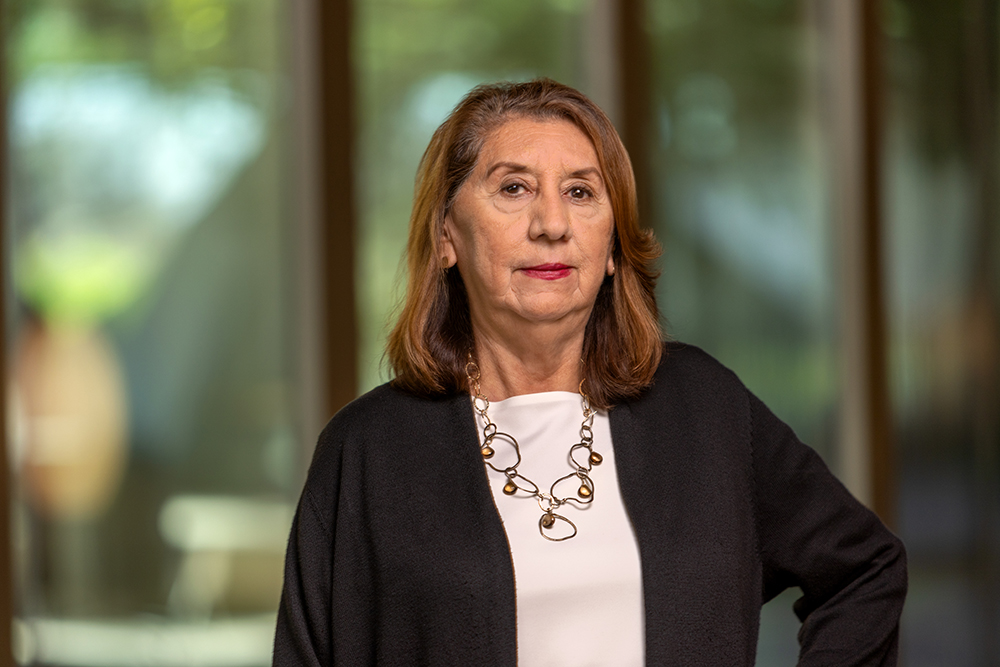 Sandy Ferniza
Campus Liaison
Sandy Ferniza is the Campus Liaison at Helios Education Campus, the home of Helios Education Foundation and its partners. In this role, she serves as liaison between Helios and its partners and for convenings and special events.
Previously, Ms. Ferniza worked in the office of Representative Ruben Gallego, AZ07, where she served as Director Intergovernmental Relations. Ms. Ferniza also worked at Arizona State University as Ex. Director, Community Development, in the Vice President's Office of Public Affairs and as Director, Office for Excellence in Government in the administration of Governor Jane D. Hull.  Ms. Ferniza also served as President and CEO of the Arizona Hispanic Chamber of Commerce, where she oversaw the creation of DATOS: The State of Arizona's Hispanic Market, the most comprehensive compilation of research on the impact of Hispanics in the Arizona marketplace.
Ms. Ferniza's community involvement spans wide. She is involved in numerous boards and advisory committees, including the Housing Assistance Council's National Board of Directors; the City of Phoenix's Water/Wastewater Rate Advisory Committee; the Phoenix Community Alliance; and Charter 100 Arizona. She has also been recognized in the community as a Woman of Achievement Alumnus by Xavier College Preparatory, Valle del Sol: Profiles of Success Exemplary Leader, and the Arizona State University Los Diablos alumni chapter.