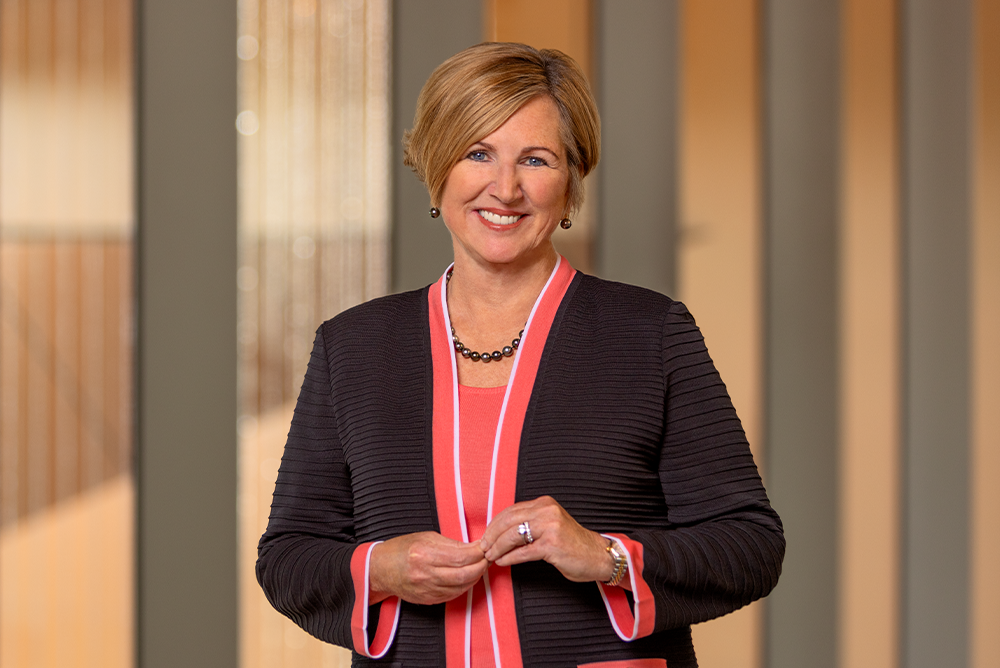 Jane LaRocca Roig
Vice Chair
Jane LaRocca Roig has been a leader in higher education access, choice, and success programs for over 40 years. She is deeply committed to ensuring students have the access and financial resources to complete a postsecondary degree. As the vice chair of the Board of Directors of Helios Education Foundation, Ms. Roig assists in leading the 13-member board of directors who provide critical oversight and governance to organizational operations and investments. Ms. Roig chairs the Foundation's Public Policy Committee and serves on its Executive, Community Investment, and Finance Committees. Ms. Roig was Executive Vice President and Chief Operating Officer at Southwest Student Services Corporation when it was converted and reorganized to form Helios Education Foundation. She has served on the Helios Board of Directors since 2010.
Ms. Roig is an expert in scholarship and student loan programs as well as organizational operations. She started her career in banking as a Student Loan Manager. She then joined the Kentucky Higher Education Assistance Authority where she served as Director of Program Administration as well as Director of Federal Relations, Policy, and Client Services.  
Ms. Roig has been involved in many statewide, regional, and national student aid professional membership organizations including the National Council of Higher Education Resources (formerly National Council of Higher Education Loan Programs), where she chaired several committees and task forces. Through this work, she was elected by her peers and became the first woman to Chair the Council's Board of Directors.  She earned a national reputation for her policy expertise in legislative and regulatory reform for student aid programs.   
In addition to the Helios Board, Ms. Roig serves on the boards of the Arizona Science Center, Phoenix Suns Charities, the Sandra Day O'Connor Institute for American Democracy, and the Leadership Council for the Pastor Center for Politics and Public Policy at Arizona State University.  
Ms. Roig was a 2020 recipient of the WNBA Phoenix Mercury's Believe in Women Award, recognizing women who make a difference in their community. She has also been recognized for her commitment and work on behalf of students by College Success Arizona, National Council of Higher Education Resources and the Kentucky Association of Student Financial Aid Administrators.
She holds a Bachelor of Business Administration Degree from the University of Kentucky.