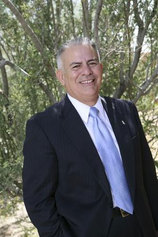 The Board and Staff of Helios Education Foundation are mourning the loss of a true community champion and supporter of students throughout Arizona – Ronnie  Lopez. 
"Ronnie Lopez was my dear friend and a trusted advisor," said Vince Roig, Founding Chairman of Helios Education Foundation.  "He provided great counsel to me as we created Helios and he was passionate about ensuring equitable opportunities for all students in Arizona.  Ronnie and I were friends for many years but I considered him my brother – he will be missed."   
Ronnie served on the Southwest Student Services Board of Directors before it was converted and sold to create Helios Education Foundation.  He helped set the vision for the way that Helios could impact education in Arizona and Florida.  Throughout his career, he championed better educational opportunities for all students, but especially for those from traditionally underserved communities.  He also served as a mentor to many individuals including Helios' President and CEO, Paul J. Luna.
"Ronnie Lopez was my friend and mentor and I admired him greatly,"  said Paul J. Luna, President and CEO, Helios Education Foundation.  "He took me under his wing early in my career and taught me how to be a community champion and advocate.  I will be forever grateful to Ronnie and hope to carry on his spirit of service and commitment to addressing issues of race and social justice."  
Like Helios, Ronnie believed in the transformational power of education and the importance of equal access and opportunity for all.  We will miss his friendship, his passion for improving lives of Arizonans, and the joy and laughter he brought to those fortunate enough to know him.