Overview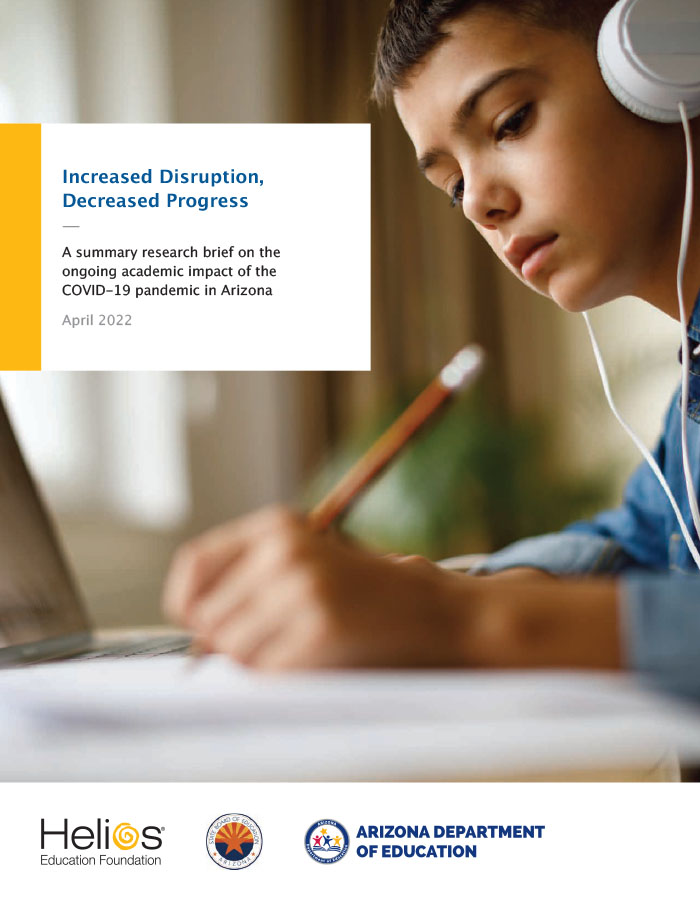 About This Brief
The Arizona State Board of Education (Board), the Arizona Department of Education (Department), The Center for Assessment, Helios Education Foundation, Abt Associates, and the ASU Helios Decision Center for Educational Excellence partnered to study the impacts that the pandemic has had—and continues to have— on the educational experiences and achievements of students in the state.
To date, the Board and Department have published extensive data and findings on the how the pandemic has impacted student growth, proficiency, and enrollment and mobility. These findings have been reviewed, discussed, and presented at the Board Fall/ Winter 2021 meetings. The Board has also published preliminary findings on how the pandemic has impacted students who are English Learners.
This brief provides a condensed analytical look at key data points and indicators derived from the reports and data presentations publicly available on the Department's website (see COVID-19 Impact Data and Reporting). The insights it contains can inform policy and decision-making as the state works to facilitate a multi-year recovery from the large and widespread impacts of the pandemic.
Download PDF