Overview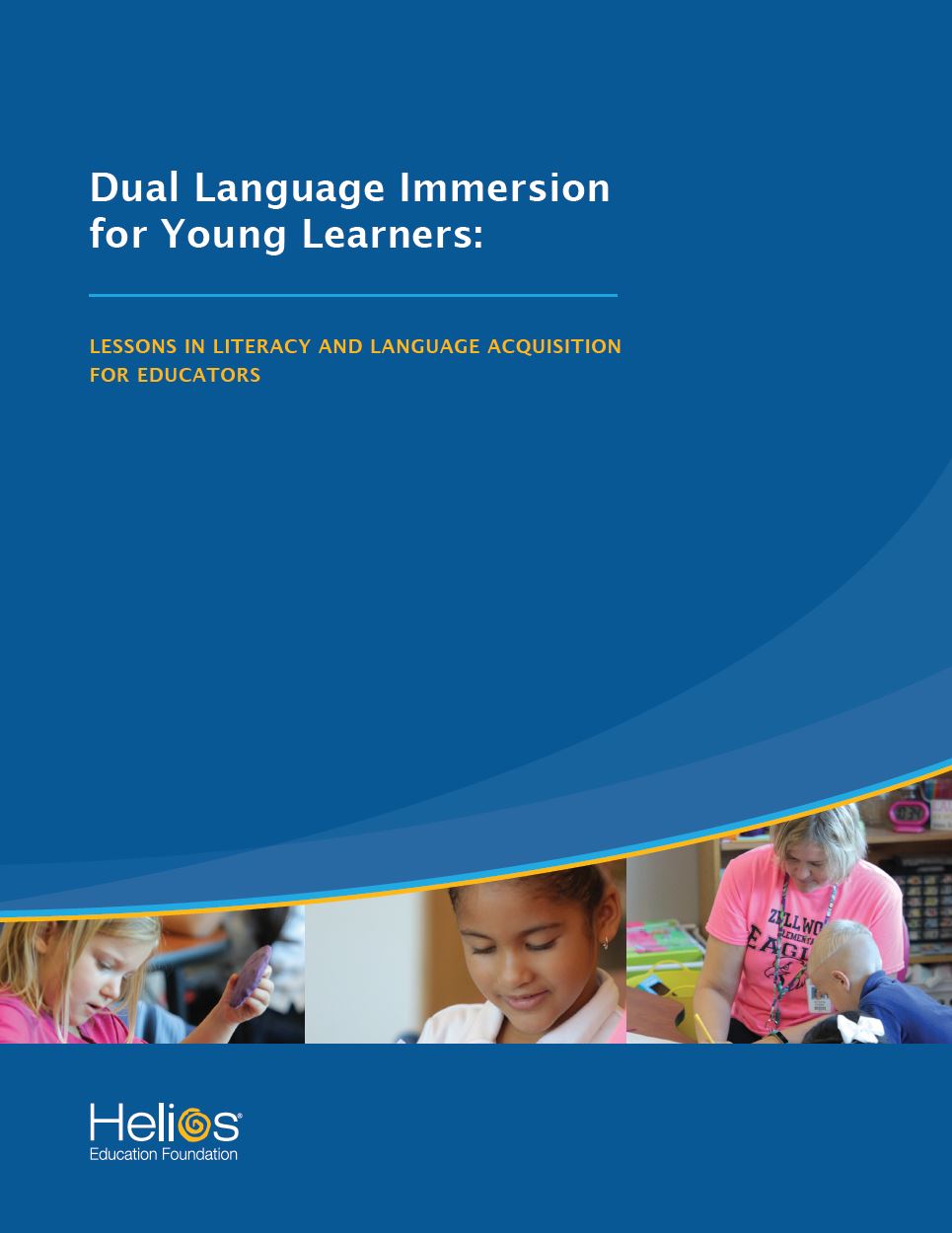 Helios Education Foundation (Helios) recognizes the importance of addressing the needs of our youngest learners and works to create more equitable and impactful education systems. Over the past five years (2015-2020), Helios implemented two robust professional development research projects, one in Arizona and the other in Florida, aimed at improving the language acquisition and emergent literacy of children entering kindergarten, using a two-way language immersion model. In two-way immersion, children who speak English and children who speak Spanish learn content together, through both languages. This report includes initial data on how dual language learning (DLL) is influencing classroom practices and children's learning in classrooms ranging from pre-K through Grade 3 in Florida.
To guide our work, Helios commissioned a multi-year research study with our partners. The goal was to examine the implementation of the program and, more importantly, its impacts on teachers' use of high-quality teaching strategies and on children's acquisition of language and emergent literacy skills in a range of grade levels. We believe this work will be instrumental in the identification of innovative and effective instructional strategies for our youngest English Language Learners (ELLs), helping to ensure their success in their pre-K programs, upon entering kindergarten, and beyond.
This brief, the third in the DLL project series, highlights the Helios Dual Language Learner Project that began in voluntary pre-K (VPK) classrooms and is expanding to third grade. The first two briefs shared the project as implemented in Arizona, while this piece focuses on our work in Orlando, Florida. There are five sections. In Part I, we describe the context of this project and highlight the literacy challenges too many of our youngest students face each year. In Part II, we define the program as implemented over the four years and identify its expansion into the upper grades and other schools within the district. In Part III, we analyze the data with a primary focus on teachers' instructional practices. In addition, this section analyzes data from: (1) the variance in the Classroom Assessment Scoring System (CLASS) scores; (2) GOLD (previously known as Teaching Strategies Gold); (3) PreLAS 2000 Español; and (4) Bright Beginnings. In Part IV, we synthesize the learnings from the project and highlight successes leading to sustainability. Part V identifies a set of recommendations for educational leaders that can lead to scalability and replicability of DLL programs.
Article PDF