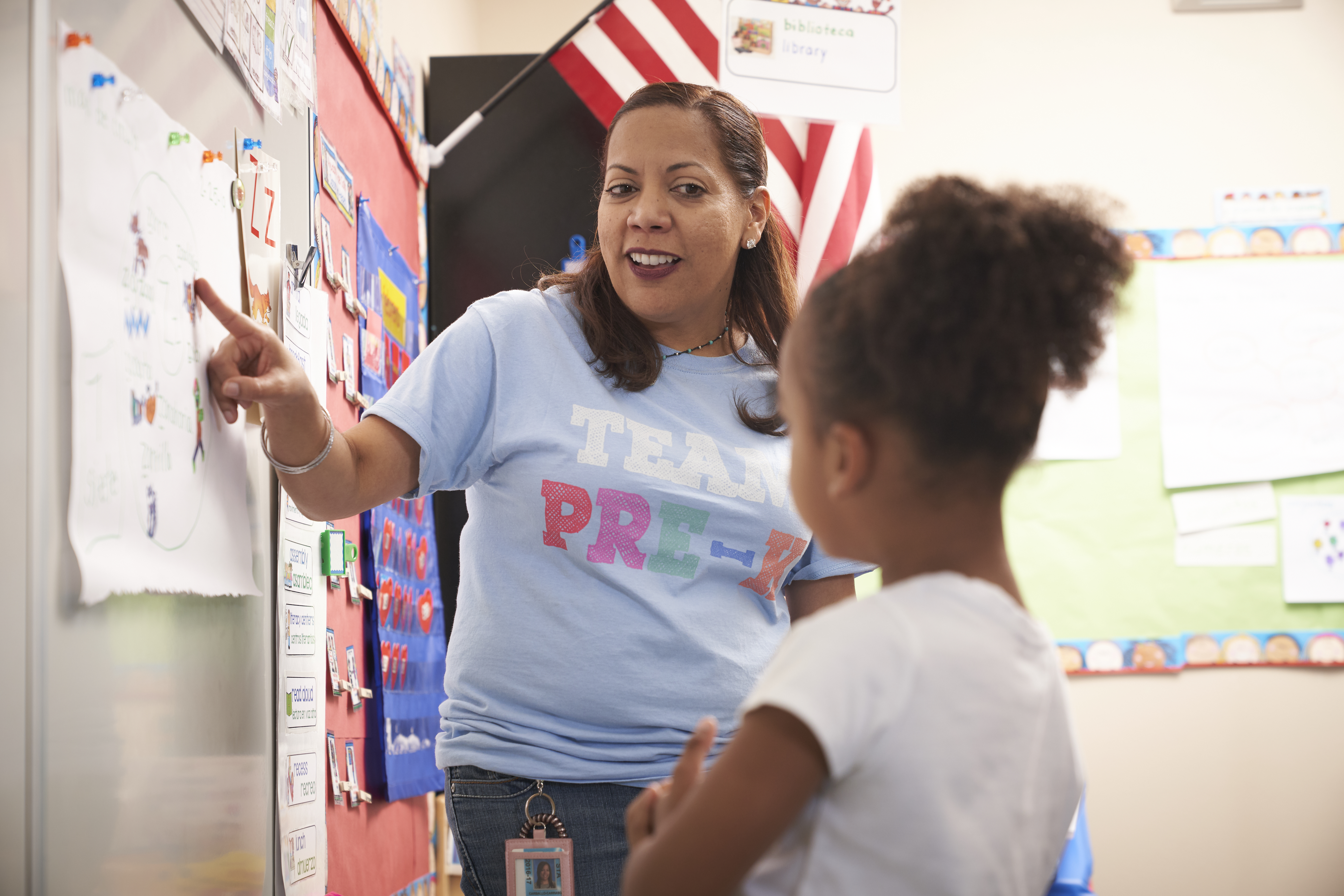 Reading opens a window to the world for children to see beyond their classroom and envision new lands, meet new characters, and expand their imagination. In March, we celebrate Read Across America Month and the influence reading fluency has on students.
"Success all along the education continuum starts with reading fluency. Ensuring all students, particularly low-income and Latino students in Arizona and low-income and Black students in Florida read at grade level by the end of third grade is a strategic component of Helios' five-year impact plan," said Paul J. Luna, President and CEO of Helios Education Foundation. In Florida, while 67 percent of White students read at grade level by the end of third grade, only 37 percent of Black students meet that benchmark. That gap is intolerable.
Research confirms children learn to read when they are able to identify letters, or a combination of letters, and correlate those letters to a phonetic sound. Thus, mastery of letter sounds and letter blending forms the basis for reading. One way to improve student reading fluency and improve third-grade reading proficiency for minority students is to ensure highly effective educators deliver highly effective reading instruction, particularly in Title I schools.
Disaggregated state data notes the 3rd grade proficiency rate for ELA-Reading is 54% for non-black students and 31% for black students, a gap of 23 percentage points. Additionally, while third grade scores in Pinellas County Schools (PCS) and across the state of Florida have increased, kindergarten readiness has flatlined across the last several years. By investing in the Pinellas Early Literacy Initiative, the Pinellas Education Foundation, Pinellas County Schools, the Pinellas Early Learning Coalition, the University of Florida's Lastinger Center, Helios Education Foundation and other local partners aim to not only improve third-grade reading scores, but education outcomes all along the continuum.
The Pinellas Early Literacy Initiative prioritizes improvements in literacy instruction for PreK-2 students and teachers in 16 Title I schools and 8-16 private PreK providers throughout Pinellas County. By leveraging high quality professional development with instructional coaching for a cohort of PreK-2 grade teachers, this initiative aims to close PreK-2 student literacy gaps, ensuring students transition with mastery from learning to read, to reading to learn. "Reading is the cornerstone of educational success," said Stacy Baier, CEO of the Pinellas Education Foundation. "Through the support of Helios Education Foundation, strengthening the connection, knowledge and skills of PreK-3 grade teachers and leaders is already leading to improved literacy outcomes for students."
Elevating professional development, starting with PreK providers, is an investment in students and their ability to succeed all along the education continuum. By reading about others who have paved a way, students envision a future full of inspiration and possibilities. All students can be who they dream themselves to be, reading tells them how.