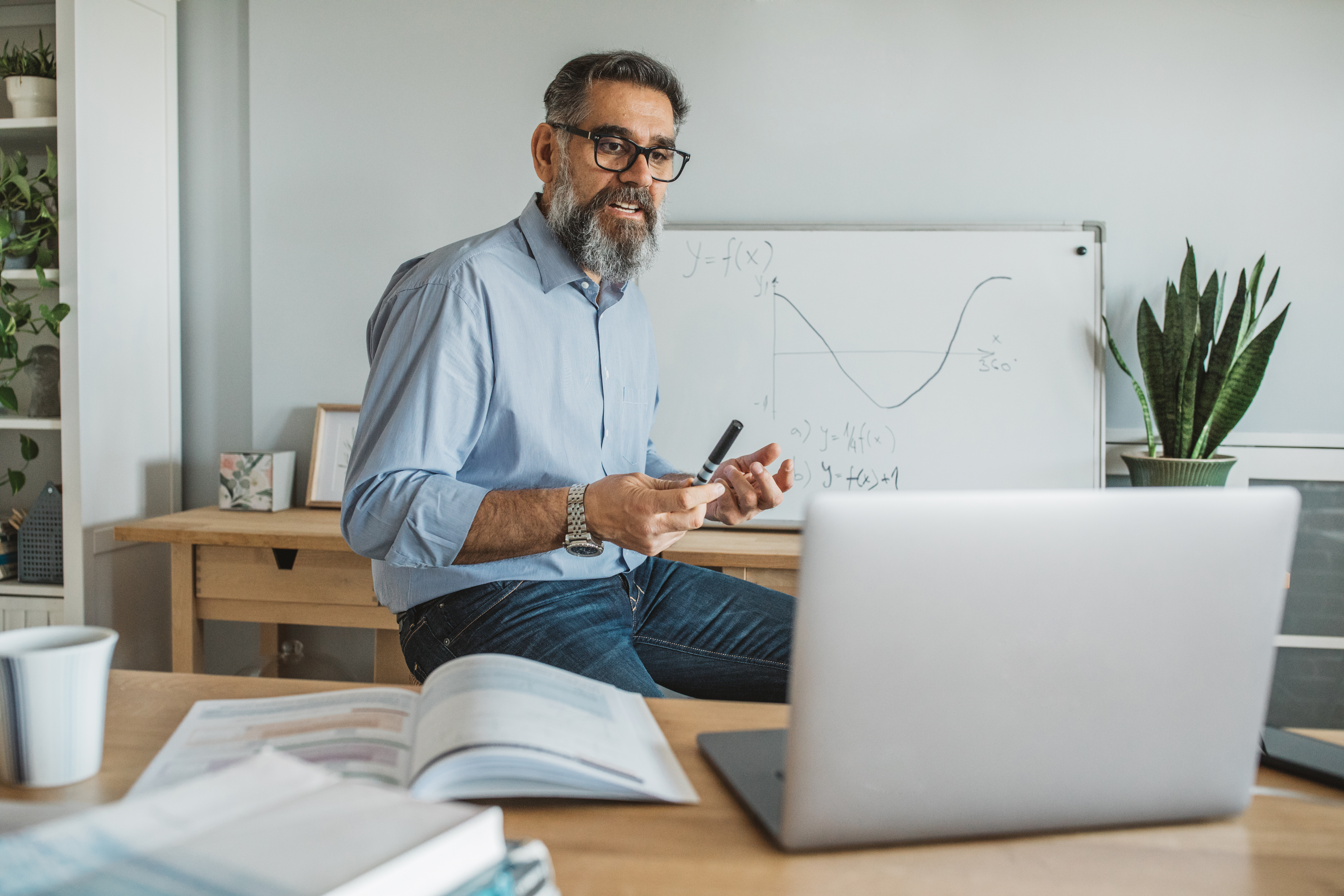 In 2019, a group of rural school administrators were working on ways to ensure their students were prepared for college.  As leaders of schools in rural Arizona, the group knew that many of their students were missing out on opportunities to take the advanced curriculum and instruction they needed to prepare them for success in college.  Coursework such as higher-level math courses, science courses, and AP courses were largely unavailable to many rural students. 
So, this group got together and called Helios Education Foundation.  Through strategic conversations with Vince Yanez, Helios Senior Vice President of Community Engagement, and Grace Smith Kaus, Helios Director of Postsecondary Success Initiatives,  the Arizona Student Opportunity Collaborative (AzSOC) was born.  Helios invested an initial planning grant to help fund some of the initial work.   A year later, another grant followed, and the partnership expanded to the Arizona Department of Education and Arizona State University.    
The purpose of AzSOC is to increase access to higher-level math, science, and advanced-placement courses in rural school districts, where students are at a disadvantage compared with many of their urban peers when it comes to advanced coursework. The project also aims to improve instruction in basic high school courses, such as Biology and Algebra II, by providing updated curricula and highly qualified instructors.
"Ultimately, this project helps to eliminate geography as an instructional barrier and creates a comprehensive, rigorous, and relevant learning environment for Arizona's rural high school students,"  said Vince Yanez. "In addition, it helps identify highly qualified teachers in higher level subjects and make their instruction available to more students throughout the state."
The AzSOC leverages highly qualified teachers already serving in rural schools by paying them to reach additional students who need their courses virtually, at no cost to the students or their schools.  Students can take courses via a network of hybrid classrooms with teachers instructing students both online and physically present in their rooms.  Courses are developed on an online platform so that students can access the materials at any time, regardless of different school schedules.   
In 2019, when this program was launched, it was an innovative program in Arizona – utilizing technology such as Zoom – to replicate the classroom experience.  Little did anyone know that we would all become intimately familiar with Zoom once the pandemic hit in the Spring of 2020.  The infrastructure that was developed by the AzSOC helped to ensure numerous Arizona students stayed on track throughout the pandemic.
In addition to delivering the courses, the AzSOC also created dual enrollment agreements with colleges and universities so that students could get college credit for the higher-level courses they completed.  Dual enrollment is a critical strategy for Helios to help students on the path toward postsecondary completion.  By receiving college credit for courses taken in high school, students get ahead on completing their degree as well as save money.
During the first phase of this work, 19 different school districts were part of the project serving nearly 1,800 students and employing 31 teachers.  Courses that were initially offered include:
English – for grades 7-12
College English
Mathematics – Algebra, Statistics, Trigonometry/Precalculus, Calculus
College Algebra
Science – Earth Science, Physics, Biology, Chemistry, Anatomy & Physiology
Social Studies – World History, Geography, Psychology & Sociology, Government, Economics
Electives – Spanish, Graphic Design, Journalism, Law & Public Safety
"We are very proud of the work we have done thus far," said Glen Lineberry, Director, AzSOC. "We know that many Arizona students were able to complete courses they would not otherwise have been able to take, and in many cases, have access to instruction from highly qualified teachers that they would not have had access to before."
And now that this concept has been proven to be effective and impactful, it will continue to grow from here. In fact, in March of 2022, the AzSOC was awarded a $6 million grant from the Arizona Department of Education.  These dollars will significantly increase the work of the AzSOC and likely ensure that most, if not all Arizona students, will have the ability to take these courses and be prepared for postsecondary success.
Helios was proud to be an initial funder of this project and is grateful to Glen Lineberry and his team for their commitment to using innovative strategies to meet the needs of Arizona's students.