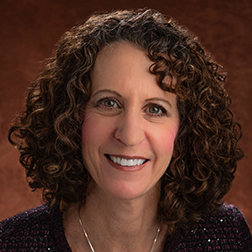 Over the past 12 years, I have had the privilege of working at Helios Education Foundation alongside an extraordinary group of partners who are passionate about providing opportunities for students to succeed. I have had a front row seat to numerous projects that have strengthened the education systems in both Arizona and Florida and the dedication and commitment I have seen on the part of our grantees has been extraordinary.
It is with much appreciation and gratitude that I announce that I will be leaving my position at the Foundation at the end of the month.  This transition is bittersweet for me as I am so proud of the work we are collectively doing on behalf of students in both Arizona and Florida.  Yet, I am looking forward, with much anticipation and excitement, to spending more time with my family and joining my spouse in retirement as we work on our hobby farm and spend more time with our beautiful grandchildren.  You might also see me serving in my role as a Gallup Certified CliftonStrengths Coach, a passion I have for helping others grow their natural abilities.
For most of my tenure at Helios, I have been focused on how to create systems and processes to meet the needs of our grantees.  As the work became more complex and sophisticated, our need to develop administrative processes became more complex.  I am grateful to each of our partners for their willingness to be flexible and adaptable as we introduced new ways of working together.  
Over the past few years, I have also had the privilege of leading our research and organizational learning activities and I am very proud of the research we have disseminated and shared with the community.  These learnings not only help Helios as we continue to refine our work but they also help inform the field as we are all working collectively toward understanding how best to support students and educators.    
As I transition from Helios, I am leaving behind a wonderful team who are committed to our work and who are ready and willing to meet the needs of our partners and the community.  I am grateful for their passion, dedication, and hard work toward achieving Helios' mission of creating opportunities for individuals to succeed in postsecondary education.  
Thank you for your support and partnership over the past 12 years – I will cheer from the sidelines as lives are transformed and communities are strengthened through educational opportunity.
Sincerely,
Linda Thompson
Senior Vice President, Grants Administration and Organizational Learning