Helios Education Foundation Programs Resume In-Person Instruction This Summer at Tgen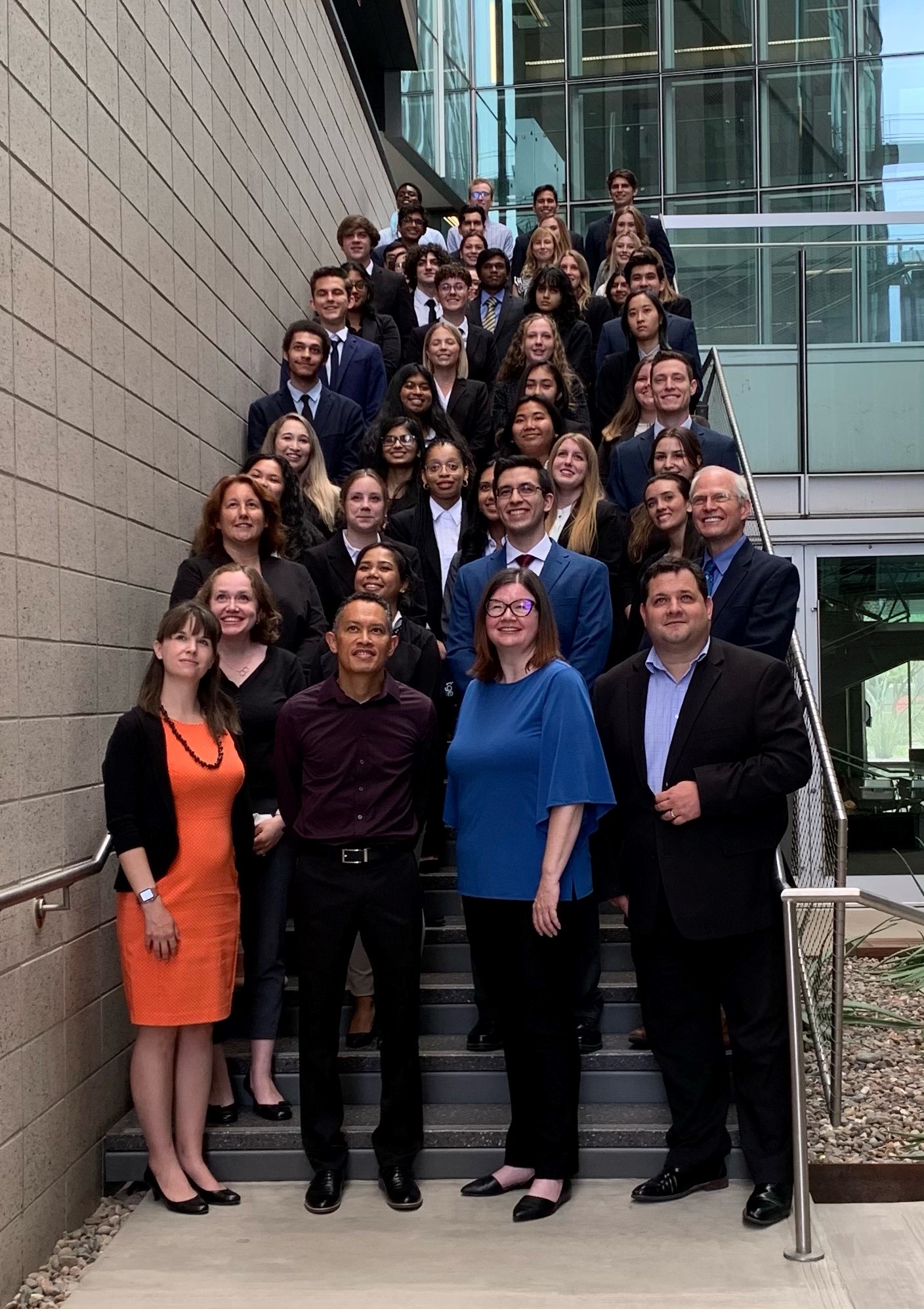 Programs for both college and high school students provide advanced training in the biosciences taught by world-class TGen researchers
Two premier summer-student programs sponsored by Helios Education Foundation will return to in-person instruction this month at the Translational Genomics Research Institute (TGen), an affiliate of City of Hope.
Helios Scholars at TGen, a program for college undergraduate and graduate students, including medical school, starts today and runs for eight weeks, pairing 46 Arizona-based bioscience students with world-class TGen mentors for instruction and participation in studies aimed at improving clinical outcomes for patients with cancer, neurological, metabolic and infectious diseases.
TGen Bioscience Leadership Academy is a program designed exclusively for high school students who want to pursue studies and careers in the biosciences. It starts June 14 and runs for two weeks, elevating 20 students from across Arizona with a greater understanding of precision medicine.
"These programs at TGen provide students intense and age-appropriate experiences that will carry them forward for success in college and careers in the biological sciences," said Paul J. Luna, President and CEO of Helios Education Foundation, a philanthropic organization focused on creating opportunities for individuals to succeed in postsecondary education. "We are pleased that TGen is again able to provide these students with face-to-face programs in a medically safe environment."
Both programs were limited to online-only sessions in 2020 due to the COVID-19 pandemic.
Helios Scholars at TGen, begun in 2007, aims to train the next generation of Arizona bioscience physicians and scientists by providing paid interns with the opportunity to learn research expertise and technical skills, bioethics, experimental design, and the translational process of quickly moving laboratory discoveries into new therapeutics. In addition to TGen scientists, some students will be paired with mentors from ASU, UArizona and Mayo Clinic Scottsdale.
Helios Scholars must be 16 by today's start of the program, and have plans to be enrolled as full-time students for the fall 2021 semester. They also must be a graduate of an Arizona high school or currently attending a college or university in Arizona. Each intern earns an hourly wage that varies with experience. The program concludes Aug. 3 with the annual Helios Scholars Intern Symposium, in which interns will present their summer scientific projects through posters and oral presentations.
TGen Bioscience Leadership Academy enables Arizona high school students to spend two weeks with TGen scientists, learning advanced scientific and professional skills. Students must be 16 by the June 14 start of the program, and in the fall be entering their junior or senior year of high school. Only one student will be selected from any one Arizona high school each year, ensuring participation from 20 schools. Each student receives a $1,000 scholarship.
Both programs are designed to increase access to academic experiences for underrepresented populations, demonstrate TGen's and Helios' leadership in innovative bioscience education, and enable graduates to become peer models who can inspire other students to achieve.
"We are so pleased to again be able to offer both of these rewarding programs in-person, though with certain guidelines for masks and social distancing to help ensure the health of our participants," said Kristen Kaus, TGen Manager of Education and Outreach. For more information, please contact her at kkaus@tgen.org or 602-343-8719, or go to www.tgen.org/education.